Hitchhikers Guide to the Galaxy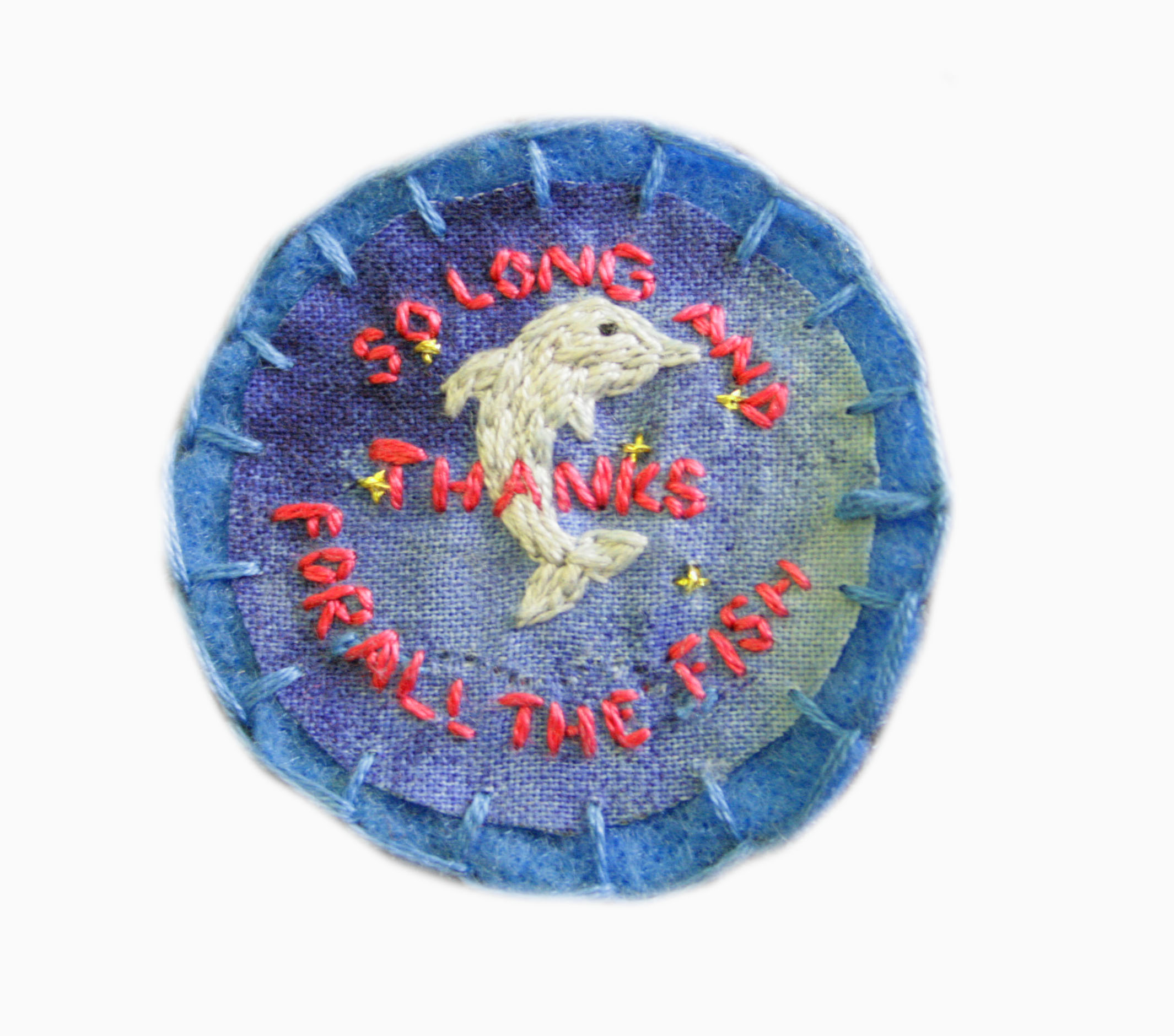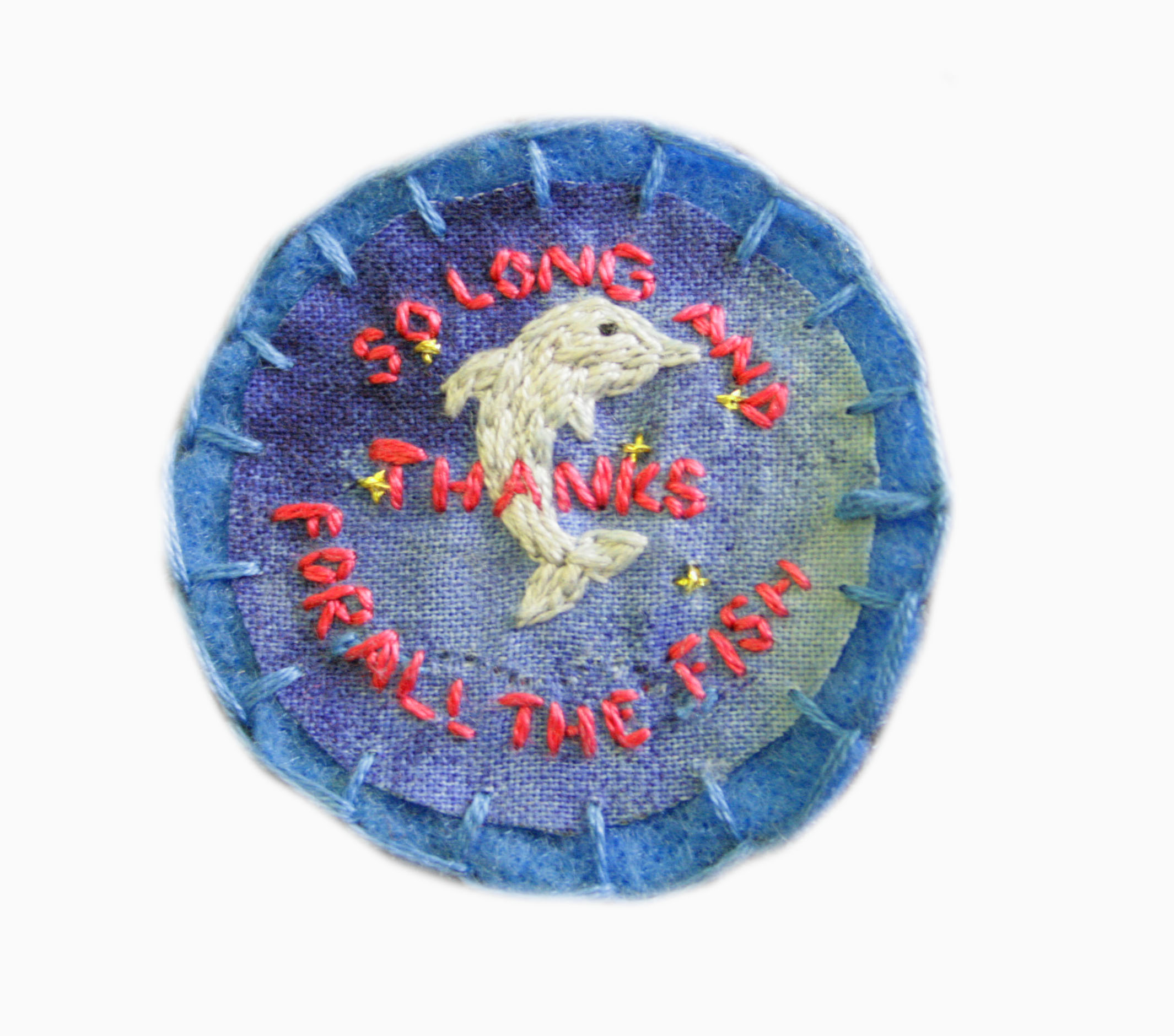 Hitchhikers Guide to the Galaxy
Didn't Panic:
To earn this badge you must take the words from the cover from the Hitchhikers Guide and NOT PANIC! You must also learn the Answer to the Ultimate Question of Life, the Universe, and Everything, which is 42.
So Long and Thanks for all the Fish
A patch for those who are ready to leave Earth, as it is toon to be demolished, to make way for the hyperspace bypass.

Approximately 2 inches in diameter. Made to Order.